One door to fullfill all your sugar cravings
Experience
The All New
Giani's
Something for
Everyone!
One door to fullfill all your sugar cravings
Experience
The All New
Giani's
Something for
Everyone!
SCROLL DOWN FOR DELICIOUSNESS • SCROLL DOWN FOR DELICIOUSNESS •
Craving Dessert?
Dive into the
world of Giani's
Make every day a celebration with Giani's ice cream. We bring you a variety of mouth watering ice cream flavours and desserts that add sweetness to every moment.
Explore Now
Ice Creams

Nothing beats the taste of rich, velvety ice cream on a hot summer day. Choose from more than 50 flavours of Ice cream.

Sundaes

Ice Cream Sundae is love, discover your favourite flavours as delectable toppings.

Faludas

The emotions of 'Giani's Special Faluda' – happiness, excitement and joy.

Ice Cream Cakes

Only thing better than Cake is Ice Cream Cake. Heavenly-delicious!

Cassatas

Never say No to Cassata. Soft, spongy, crunchy & toothsome at same time :)

Halwa

Authentic taste and flavours with our heritage. Appetizing Halwa!

Fruit Cream

Our most loved dessert made with fresh cream, cocktail & fresh Fruits

Shakes

Treat yourself with our special 'Shakes'

Ice Cream Cones

Enjoy delectable, delicious, creamy and crunchy cones from Giani's Ice Cream Cones.

Stick Kulfis

Satisfy your sweet tooth with our creamy, delicious Kulfi Stick.
In Media
Our love got aired!
Spreading our Dilli style sweetness over 11 states and 100+ cities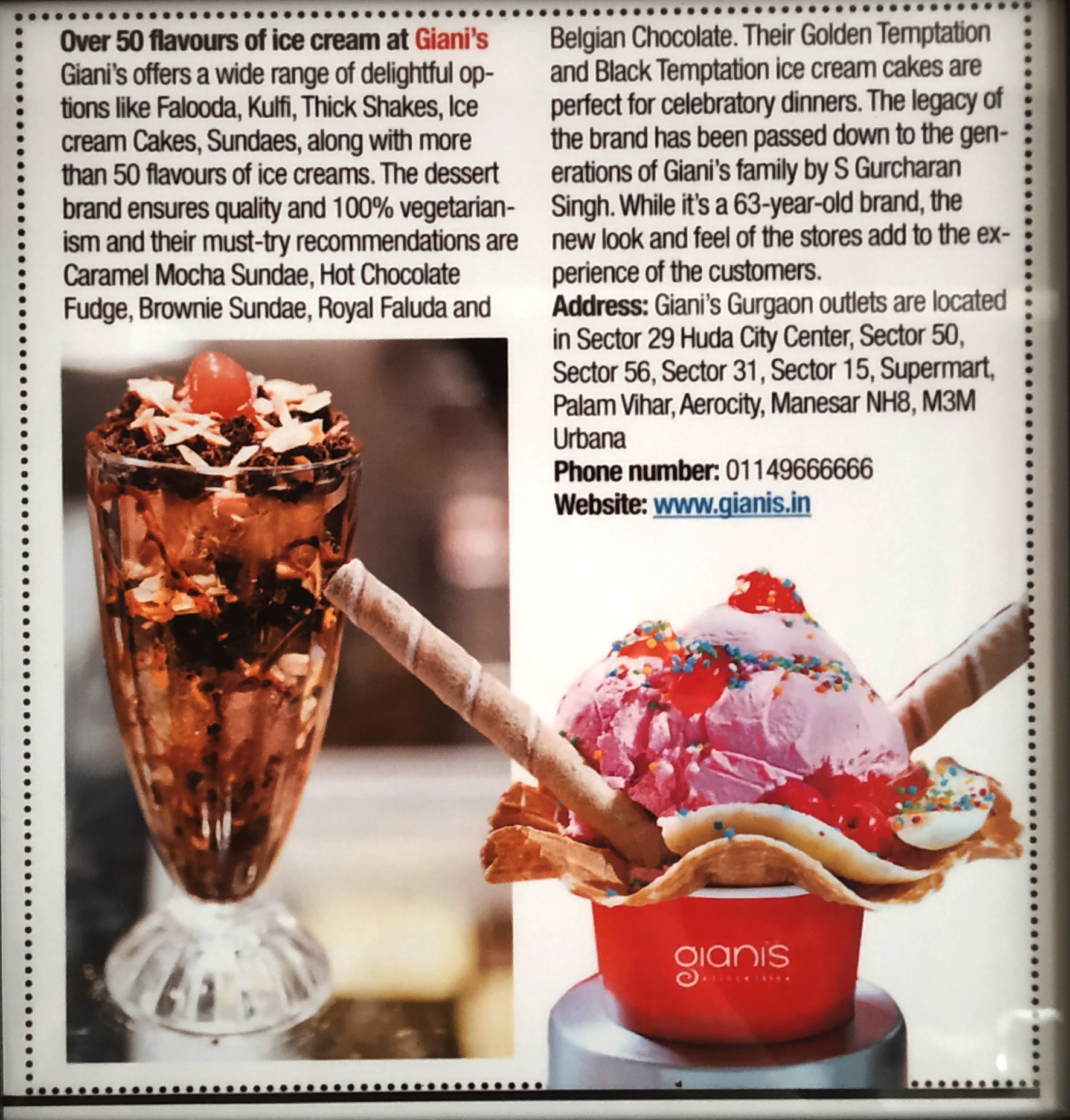 Over 50 Flavours of Ice Cream at Giani's
Serving 50 Differnt Flavours, This Ice Cream Parlour is Celebrating 62 Years
A Pack of 12 Kulfis in 4 Flavours to Celebrate the Festival of Holi
Gianis Accelerates Expansion and Marks 200 Stores across India
Indulge in Decadent Desserts with Special Winter Menu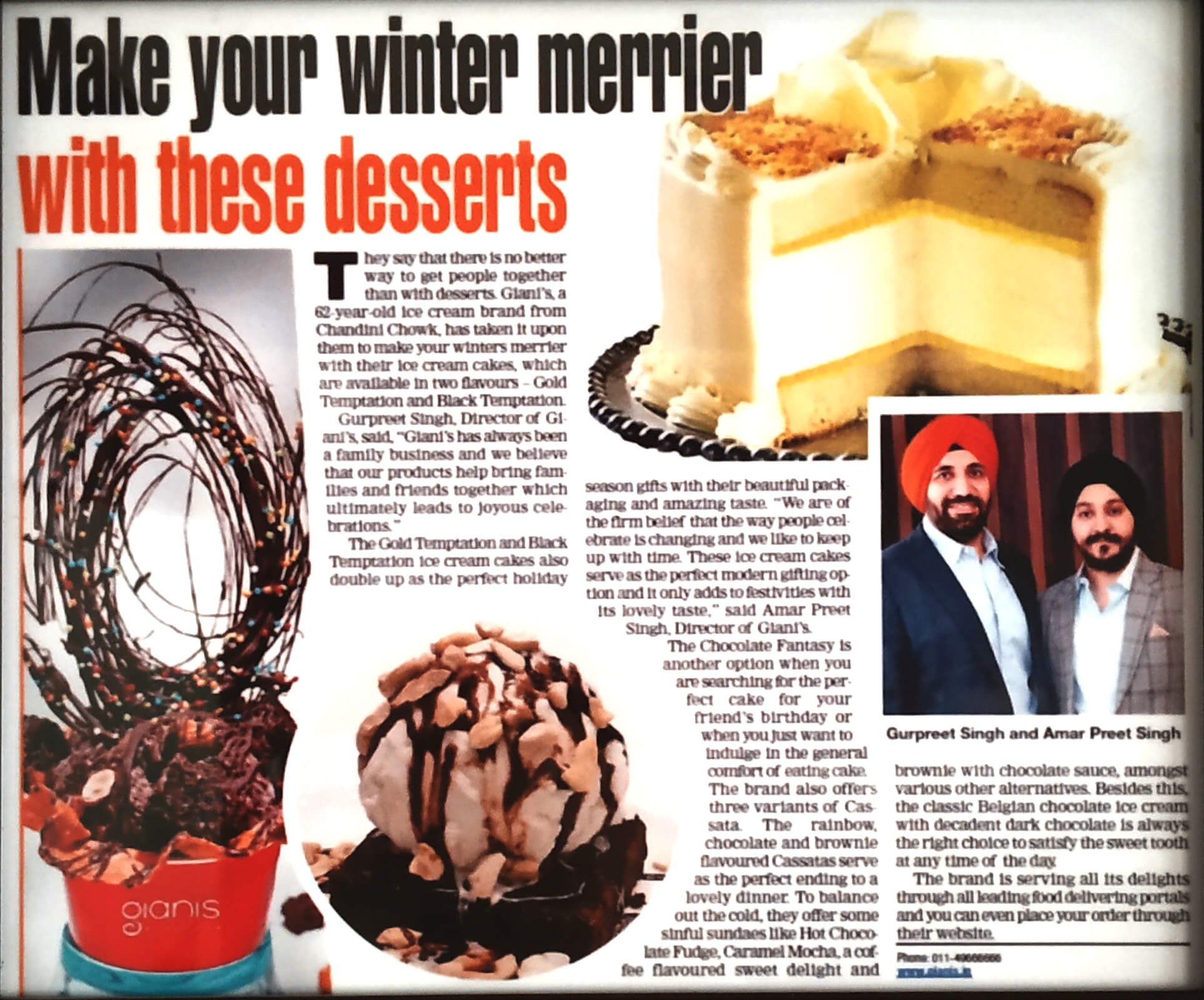 Make your Winter Merrier with these Desserts
This Winter get Halwas and ice creams Delivered to your Doorstep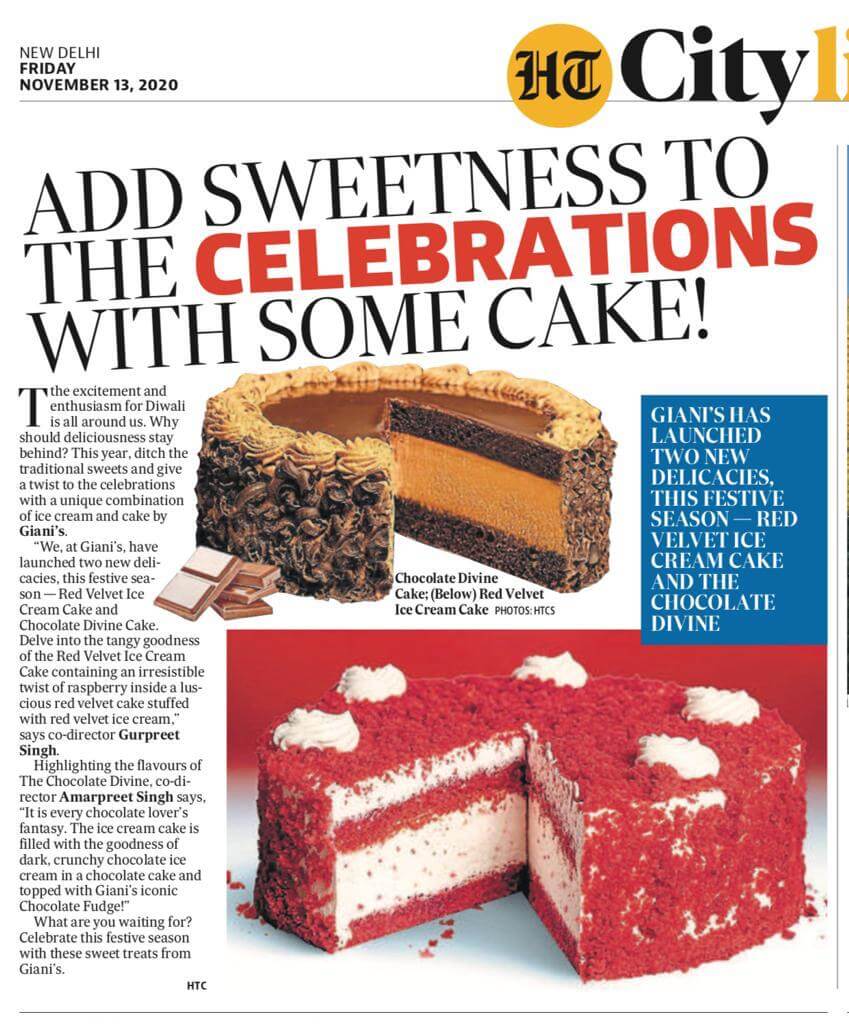 Add Sweetness to the Celebrations with some Cake
Source: Hindustan Time City
Beat the heat with these Glorious Chilled Treate
Awards
Our love got aired!
Become a
Franchise
We love reaching out to more and more of our customers, and you can be a part of this wonderful experience.
Connect with us through phone at
+91-9560506660 & +91-8130004148

Email us at fr@gianisicecream.com
or
drop your query belowhere