Blog
Enjoy the Joy of Butterscotch and Vanilla Ice Cream with these Sweet Summer Delights!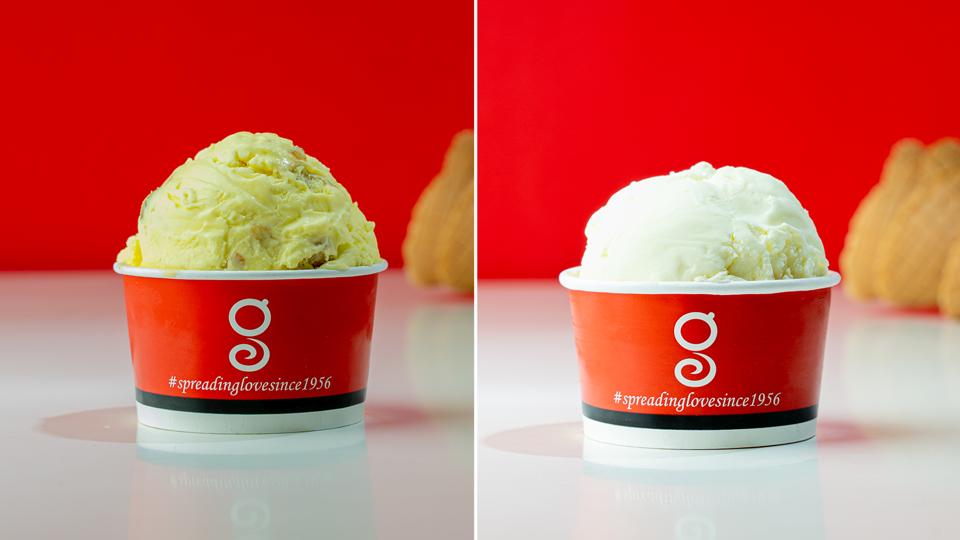 By

Admin

|
1 August,2023

|
Enjoy the Joy of Butterscotch and Vanilla Ice Cream with these Sweet Summer Delights!
As the scorching sun reigns supreme, and the sweltering heat becomes the norm, nothing can beat the refreshing and delightful taste of ice cream. Among the plethora of flavors available, two classics stand tall and reign as the ultimate summer companions – Butterscotch and Vanilla. These timeless flavors not only bring joy to our taste buds but also have the magical power to make summers better for everyone. In this blog, we'll explore the reasons why Butterscotch ice cream and Vanilla ice cream are the perfect treats to beat the summer heat and savor the best of the season.
Chilled and Refreshing Butterscotch and Vanilla Ice Cream:
The foremost reason why Butterscotch and Vanilla ice cream make summers better is their cool, creamy, and refreshing nature. With their smooth texture and delightful taste, these flavors provide an instant relief from the sweltering heat. Whether you're lounging by the pool, taking a stroll on the beach, or simply relaxing at home, a scoop of these ice creams is like a mini-vacation for your taste buds.
Fun in Pairing of Butterscotch Ice Cream with Vanilla Ice Cream:
When it comes to mixing Butterscotch and Vanilla ice cream homemade with different toppings and sides, they are highly adaptable. Everything from caramel sauce and nuts to chocolate chips and whipped cream tastes great with the rich, buttery flavor of butterscotch. While warm apple pie or brownies are sweet treats, vanilla's simplicity makes it work well with fresh fruits, syrups, and even salty foods. There is something for everyone to enjoy thanks to the world of possibilities that these flavors bring up.
Nostalgia and Familiarity:
Butterscotch ice cream, Vanilla ice cream homemade and Strawberry ice cream homemade carry an aura of nostalgia and familiarity, reminding us of childhood days and carefree summers. Many of us have fond memories of enjoying these classic treats with friends and family, making them an integral part of our summer traditions. The sense of comfort and happiness they bring is unmatched, making them a must-have dessert during the scorching months.
Crowd Pleasers: Strawberry Ice Cream homemade, Butterscotch and vanilla ice cream:
When it comes to group gatherings and social events, Butterscotch and Vanilla ice creams are the ultimate crowd-pleasers. Their universal appeal ensures that people of all ages can enjoy them. Whether you're hosting a family barbecue, a birthday party, or a casual get-together with friends, serving these flavors guarantees smiles all around.
Customization and Creativity:
In addition to their original flavors, Butterscotch and Vanilla ice creams provide a canvas for creativity. With a variety of mix-ins and toppings available, you can personalize your ice cream experience according to your preferences. You can enjoy them with a good pistachio ice cream recipe. Create your signature sundae or milkshake, experiment with unique toppings, or pair them with your favorite desserts to elevate the indulgence.
As summer's relentless heat continues, Butterscotch ice cream, Vanilla ice cream and Tutti Frutti ice cream emerge as our allies, offering an oasis of delightful tastes and cool relief. Their versatility, crowd-pleasing charm, and power to invoke nostalgia make them timeless classics that brighten up any hot summer day. So, the next time you find yourself in the sweltering heat, don't hesitate to treat yourself to a scoop of Butterscotch, Vanilla ice cream homemade. Embrace the sweetness, indulge in the memories, and let these delightful flavors make your summers better, one spoonful at a time.
For the latest update visit our: Instagram page
Giani'sicecream Franchise query visit our: Franchise page
Also read: independence-from-summer-with-ice-cream-cassata-and-more